Rantan Bush Band is a fully-equipped stage performance band with vast professional experience and a huge repertoire. Rantan can perform as a trio or quartet, depending on the show or budget. We have our own high-quality PA system and lighting, but can use a larger concert system if required. Here is some of the music the band can perform:
True Blue Australiana
Rantan has a wonderful collection of Australian bush songs, ballads and country music – from Click Go the Shears to Waltzing Matilda – along with the best of Lee Kernaghan, Col Buchanan, John Williamson, Slim Dusty, etc. Australian songs are the band's specialty and this makes Rantan a perfect band for Aussie and country theme shows, particularly at trade fairs and conventions … more Aussie than a meat pie!
Woolshed Bush Dance
Bush dancing has been popular since the day Ned Kelly held up the pub at Glenrowan. It's all about hootin', hollerin' and having a great time! Our dance caller provides on-the-spot instructions so even those with two left feet will find the steps easy to do. Fiddle, rhythm and lead guitar, tin whistle and harmonica provide foot-stomping music for a ripper time. Expect to be tapping your heels to great bush dances like the Heel and Toe Polka, Strip the Willow, the Drongo and all your favourite barn dances (e.g. Gypsy Tap and Pride of Erin). Ladies and gentlemen, take your partners …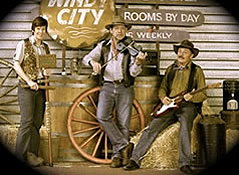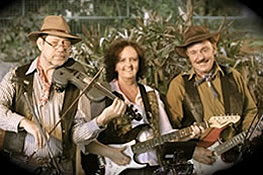 Party Dance
Along with a good selection of line dance music (like Achy Breaky and Bootscootin' Boogie), Rantan also plays all the great dance craze songs like the Macarena, Nutbush, Bus Stop, 5,6,7,8, The Twist, Limbo or Chicken Dance … just about every party dance you can think of … Are you feeling hot, hot, hot?
Classic Country Greats
In addition to our Aussie country songs, the band has a solid selection of other country favourites from Kenny Rogers, John Denver, Brooks & Dunn, Glenn Campbell and other country greats. Perfect for any show with a country or Wild West theme. Definitely a show for putting on your country gear … Thank God I'm a country boy!
Old Time Rock 'n' Roll
For those wanting a mixed dance (or 60/40 format), Rantan has a great repertoire of '60s, '70s and '80s rock 'n' roll and pop including songs from Elvis, the Beatles, Creedence, The Eagles, Cold Chisel, Chuck Berry, et al. Great numbers like Greased Lightning, YMCA, Old Time Rock 'n' Roll, Brown Eyed Girl, Working Class Man, and Time Warp … It's gotta be rock 'n' roll music, if you wanna dance with me!
RANTAN BUSH BAND offers a remarkable variety of songs and dance music to compliment almost any function and the band's versatile repertoire makes it a favourite with all age groups. See a larger list of our songs here.