RANTAN BUSH BAND has been performing since 1977, and is an acknowledged leader in Australian bush and country music. Suitable for dances, concerts, trade fairs, conventions and general functions, Rantan comes fully equipped with its own PA system and lighting and can perform as a 3- or 4-piece band.
Featuring fiddle, banjo, guitar, lagerphone, alto sax, percussion, tin-whistle and dance-caller, Rantan performs a superb variety of bush dances and Oz music—plus, the band has a great repertoire of middle-of-the-road pop, country and rock 'n' roll songs to make a varied show.
Rantan has toured extensively and performed as far afield as Sydney and Gove (Northern Territory). The band has a significant profile in the Brisbane region, appearing on the programme of many major events since 1980 (e.g. Commonwealth Games, Expo '88, and the opening of the Performing Arts Centre).
Throughout the '80s, Rantan was well known for its regular performances at the huge FREEPS concerts run by the Brisbane City Council, and was recognised by its appearances in the television ads for the celebrated Shine On Brisbane campaign. The band also had regular television appearances on the Lee Conway Show, which also helped raise its profile in the early days. The band has recorded several albums of Australian music and, through its subsidiary company Bluegum Music, has published a number of music books for Australian schools.
Rantan had a significant role in the Queensland tourist boom of the '80s and '90s and continues to make regular appearances at some of the state's most prestigious resorts like the Gold Coast Mirage, Park Royal, Royal Pines, Hyatt Coolum, Dreamworld, Movie World and Twin Waters to name but a few.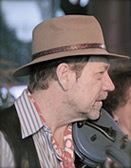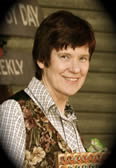 Alan Craig is the band's fiddle player and founding member. He sings, and also plays alto sax, tin-whistle and guitar. He has been a full-time musician since 1980 and toured extensively with the band for the Queensland Arts Council. During the '70s, Alan and his wife, Robyn, managed the very successful Barley Mow Folk Club in Brisbane and set up a national network for touring artists. This club was Rantan's first residency. Robyn, a pharmacist by profession, is the band's dance caller and percussionist.
Alan and Robyn founded the music publishing company Bluegum Music as a subsidiary of the band in the early '80s, and this company now distributes throughout the country. Alan's work with Bluegum Music includes managing an in-house recording studio, professional music copy-setting, and writing and arranging music for numerous projects.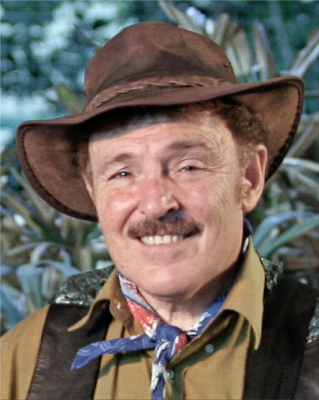 Bob Hall is a fine lead guitarist who also plays mandolin and banjo. Bob grew up in Hay in western New South Wales and, while at the University of New South Wales in the '60s, he managed to keep himself from starving by playing as a lead guitarist for rock 'n' roll bands. After graduating as an engineer, he came to Brisbane. Bob originally joined Rantan in 1981 and has toured with the band for the Queensland Arts Council.